// R&D and PRODUCT
Innovate and develop new technologies
The Research & Development Center is the result of the ambition to promote a culture of innovation in software development, where research, experimentation and the production of services emerge with the aim of exploring new business areas.
This fostering of a culture of innovation is also an integral part of Decskill's strategy and helps to attract and retain highly qualified professionals.
Who it is intended for
Organizations from multiple sectors looking for innovative and high quality solutions to meet the needs and expectations of their clients.
These collaboration with our CoE can help them develop customized solutions, accelerate the product development process, reduce research and development costs and stimulate the culture of iinnovation within their organizations.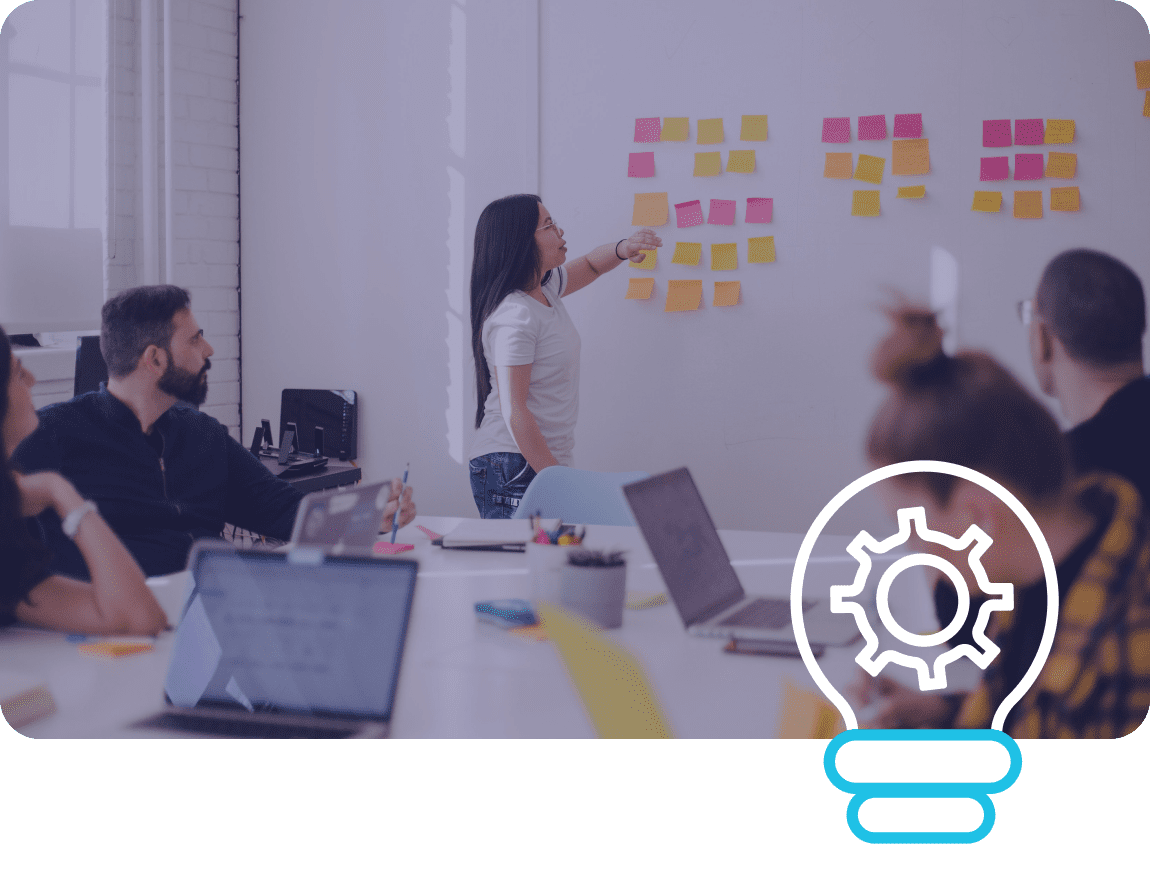 // OFFER
Immediate or future acceleration of your business through services that guarantee the effective use of technology
CONSULTING

Consulting Services that help organizations make decisions related to the use and impact of certain technologies.
INVESTIGATION

Partnering with organizations on joint R&D projects to accelerate innovation and drive growth
IDEATION

Collaborate with organizations in order to help them to find new services and/or products based on technology.
CONCEPT PROOF

Rapid construction of PoCs to validate new ideas and help organizations make more and better informed investment decisions.
How can innovation accelerate your business?
We promote emerging technologies that contribute to the expansion of businesses
// BENEFITS
We help innovate and develop technologies that can guide your growth
With a specialized, experienced team with an innovative spirit, we are able to respond to the specific needs of each client:
We help to explore alternatives that lead to the creation of more personalized solutions, adapted to the specific needs of each client.
The CoE is a space dedicated to innovation and creation of new ideas, which contributes to more creative and effective solutions for customers.
By sharing resources and expertise, the CoE can reduce research and development costs, making projects more affordable for clients
With the help of DECSKILL's CoE, it is possible to accelerate the product development process, increasing the efficiency and agility of the project.